First Class Entertainment works exclusively with RC3Productions to provide professional video services and create memories that can be relived for years down the road. Featured below you will find general information describing what is included in a standard wedding video package. Please visit the RC3Productions link to see an array of video samples.  Generate any questions you may have regarding your event and give us a call.
Standard Wedding Video Package Information
All video packages are recorded with nothing but professional equipment. The final sequence will be output to one regular length DVD and illustrate custom DVD artwork and menus. The customer will receive three DVD copies of the event. The package includes footage of both the ceremony and the reception. Listed below are traditional activities and camera shots that will be edited into the final sequence.

Ceremony
All formal activities of the ceremony are captured such as entrances, vows, readings, etc. This package is shot with a single camera roaming or in a "fixed" location. Audio is captured via a "shotgun" microphone or lavaliere microphone clipped to the  bride, groom, or attendant (please specify).

Reception
All of the following activities throughout the wedding reception are captured:

Reception room prior to guest entry (if permitted)
Cocktail Hour
Bridal Party Introductions
Blessing
Toasts
Formal Dances
Cake Cutting
Garter/Bouquet ceremony
Guest Dancing
Short Interview with Bride and Groom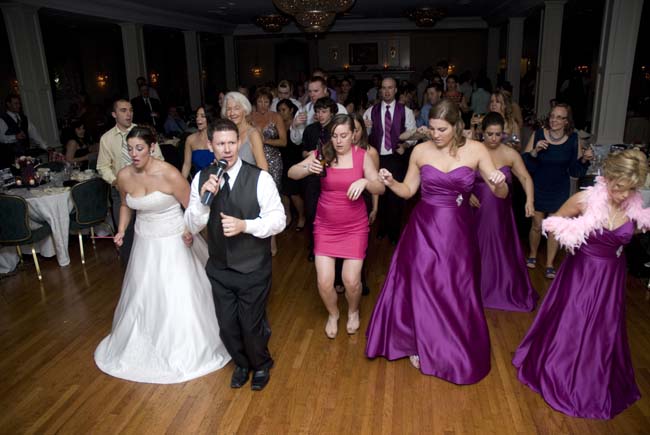 Visit RC3Productions.com to view sample videos and see what packages fit your needs. We want to work with you to create a memorable event.
*The video operator is not required to stay for the duration of the event once all of the prearranged shots have been captured (unless specified).